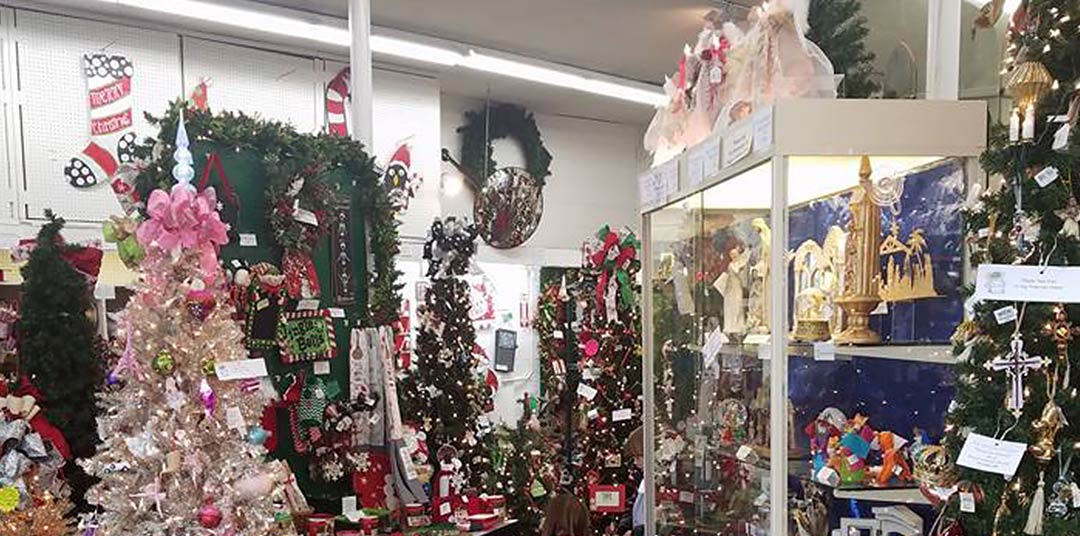 The Olde Tyme Christmas Shoppe is a favorite destination for all Memphians in search of the most beautiful decorations in the mid-South!
Most folks drop by and say it gets 'em in the Christmas spirit just by browsing around our gorgeous Christmas Shoppe. Known for its quaint and traditional essence, the Shoppe is filled with everything to make your home come alive for the Christmas seasons.
From hand crafted tree ornaments from around the world to natural fresh-cut wreaths and garland, we like to think we're the best Christmas Shoppe in town.
Pre-Lit Trees
Pre-Lit trees are fast becoming the most popular Christmas trees in America, and we at Dan West carry the broadest selection in the Mid-South.
Aesthetically, they have a beautiful, life-like appearance and the lights are permanently strung – just plug 'em in and it's ready to go. Also, Pre-Lit trees are a sound investment because they constructed to last for years.
Fresh-Cut Natural Trees
Grown in the Mountains of North Carolina, our Fraser Firs are the freshest, most attractive in town. And to keep your tree fresh and long lasting, we provide free "tree food" to be placed into the water of the tree stand.
Also free of charge is the wrapping process, mounting your tree stand, loading it into or on your automobile, and a removal bag so the needles won't litter your home.
And don't forget, delivery is available within select zip codes. Just ask!
Natural Hand-Made Wreaths
No matter your taste, we carry wreaths constructed with fresh Boxwood, Fraser Fir, Noble Fir, and mixed varieties. They have become one of the most popular Christmas items in the mid-South.
Nothing says "Welcome to our home for Christmas" like a beautiful wreath hanging from the front door! And don't forget that hand tied custom bow to complete that custom look.
Christmas Decorations
Come view our vast collection of nutcrackers & smokers, nativity sets, natural-look artificial wreaths & garland, holiday candles, tree skirts, stockings, sports & hobby ornaments.
Ribbons and Hand-Tied Bows
We carry an entire wall of Christmas ribbons, plus the experts to tie 'em.
Holiday Lighting
From Christmas tree lights to those that encircle your home, we have them all.