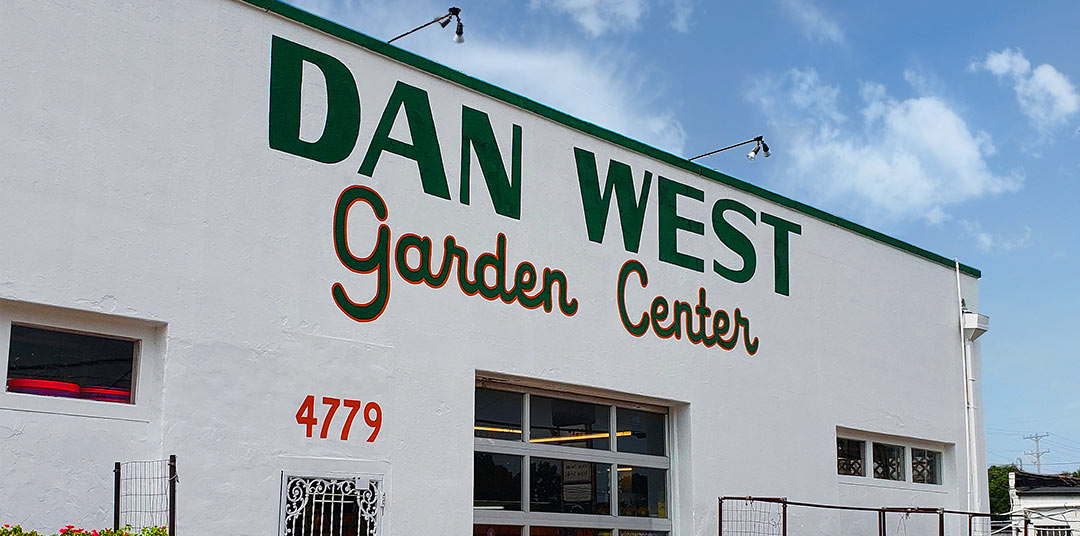 In 1952, Mr. Dan West opened a small Feed & Seed store at 4763 Poplar. His business primarily served the farm community in East Memphis. As the city began to spread eastward, Mr. West started carrying more home garden type equipment.
In 1968 when the lease on the service station next door was up, Mr. West bought the property and expanded Dan West Garden Center to its present size.
In 1999 the property located at 12061 Highway 64 in Eads Tennessee was purchased. In 2001, a brand new facility opened to serve the expanding Shelby/Fayette county area and serves as a "warehouse" to refill the Poplar facility daily with the widest selection of new and "tried and true" plant varieties.
Adding to the uniqueness of Dan West Garden Center, in 1983, the Christmas Shop located in the old Seed and Feed building held its grand opening. There has always been a Christmas presence at Dan West, but for over 35 years, Dan West has had a reputation for having the finest quality and most unique selection of artificial trees in the Mid South.
Dan West is your source for custom ribbons and hand tied bows along with an extensive inventory of Merck Family's Old World ornaments, Willow Tree by Demdaco, Colonial Candles, the freshest wreaths, garland, and greenery, and premium quality fresh cut Fraser Fir Christmas Trees.
Ferd and his support staff have combined more than 150 years of gardening experience. That's why their customer service, product knowledge, problem diagnosis, and quality plants makes Dan West different from others in this industry.
Come see us! There's always something new and wonderful at Dan West!